Coconut Banana..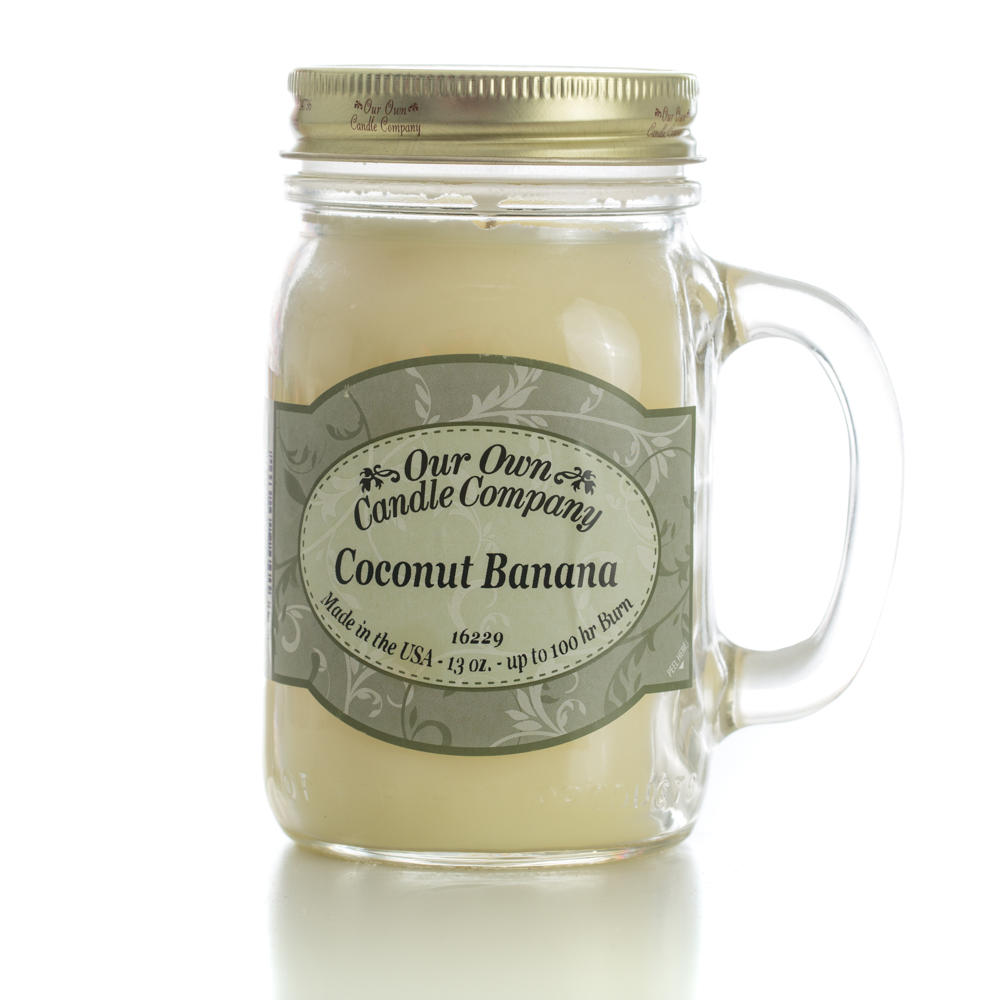 DESCRIPTION
This combination of fragrances produces a candle scent that has developed a cult following. Mildly sweet and soothing Coconut mixed with an incredible Banana fragrance. It truly is a special scent.
Customer Reviews.
At this unbelievable price of 11.99 with over 100 hours of burning time.

There is no candle on the market with this quality or value, you will not be disappointed why not see for yourself?
I have been buying Our Own Candle Company candles for about 2 years now. I first discovered these delicious glass jars of joy sitting in a shelf in the corner of one of my favorite accessory shops.When I went in earlier today I seen that they had sold out of one of my favorite scents; Coconut banana search of this elusive candle I took it to the net. To my surprise, my favorite candle company is selling their candles on the internet.Nearly every dang scent I could ever want was available; and I thought the store next door to my job had them all!
Anyway Our Own Candle Company comes in a cool beer mug shaped glass jar. The company calls it a Mason jar... I call it a free beer mug.
The item has been added to your basket